My work wear has always consisted of all black. Since I've only held restaurant and retail jobs, I've never needed to build a professional work wardrobe. But now that I'm going back to school, getting internships, and eventually landing my dream job, I think it's important to start finding pieces that I can intermix with my existing clothes to create a more polished appearance.
The majority of my friends have "big girl" jobs (that I'm extremely jealous of, btw), and a couple of them have asked me to make a post about professional wear and where to find it-at an affordable price, of course. I'm not sure what took me so long to make this post, but I think it was the lack of inspiration, even after browsing hundreds of different sites. Like I've said before, you probably already have a good start in your closet. Take a look at my list of "must haves" and check off the things you already own.
1. Pants: Black and Tan. I love Express's dress pants, but a cheaper alternative is the Mossimo line at Target. You can get any cut you choose, I'm a fan of the trouser pants as well as a slimmer cut version that can be worn with boots.
2. Skirts: A pencil skirt will be your best friend. It's so versatile and can even make a simple t-shirt appear dressed up. I have two: a black one and a purple one. Purchase a black one that can be worn with anything, another neutral like tan or olive, and then a colorful one for those dreary days.
3. Cardigans: I'm obsessed with cardis. I wear them with pretty much everything during the Spring and the Fall. They're great for layering, and can make any outfit look more polished. You can leave them open or button them and belt them-they are incredibly versatile. Target again usually has them on sale and come in a wide array of colors and patterns. Buy them in solid colors and a pattern if you're feeling feisty.
4. Blazer: I love my blazers almost as much as my cardigans. I usually wear mine with jeans, but they're great paired with the dress pants or a skirt as well. I buy mine from H&M for $24.99, which is an incredible steal.
5. Dark Denim Jeans: If your office is casual enough and allows you to wear denim, stick with a dark wash. It's casual enough, yet still professional. Make sure there are no rips or holes in them, and pick a fit with a slight flare-American Eagle's "Skinny Kick"s are great-they're like a skinny jean, but have a bit of a flare at the bottom so they can be worn with heels as well as boots. The perfect hybrid!
6. A Crisp, White, Button-Up: No explanation needed here, just go buy two.
7. Accessories: This is where you can have a bit more fun and express yourself. Use scarves, belts, and other pieces of jewelry to show your personality.
8. Shoes: Black pumps are the ultimate "must" here. Make sure the heel isn't too high though, find something with a 2-3" heel. You should also invest in some flats-I love Old Navy's ballerina flats (and so do dogs, every pair I've ever owned has been destroyed by a dog), but just discovered Merona's flats from Target. Super chic and super cheap. I live in boots during the colder months, so I'd recommend a black and brown pair-just no Uggs in the office, please.
That's my list for now, but I know there's a ton of things that I'm missing (basic tees and tanks come to mind right now). I've found a couple great looks on Pinterest, so let's move on to that, and finding an affordable version, shall we? This is my favorite part...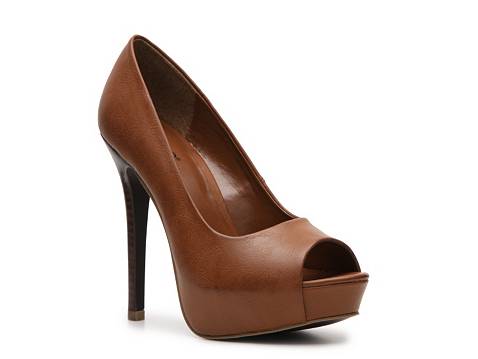 So what do you think? Is this a look you could rock at work? Check out my
Pinterest
board for more inspiration, I'll be pinning all morning! Fashion Lust is also on Instagram now, follow us at: fasion_lust_rocks-I'll be 'grammin' everything that inspires me!
Happy Shopping (and working)!