Is it just me, or does Autumn have its own special smell? I feel like I can smell the cold air coming through, and it brings a certain nostalgic feeling. Autumn reminds me of sweatshirts, boots, bonfires, and football. I get really excited to wear layers and socks, and Autumn holds one of my favorite holidays-Halloween.
Come November, I'll be ready for Summer again, but for now, I'm going to relish the cooler temps and get excited about all the newest fashions waiting to be worn in my closet (I may or may not have gone a little nutso). My
Pinterest
page also has it's own "Fall Wishlist" on it, so be sure to check out and follow that board!
I've always been a cardigan and sweater lover. Come Spring, that's usually all I ever wear, and since they're easy to slip on when I'm chasing after my child, they're a huge staple in my closet. This season, I am loving all the prints and patterns that are adorning the cardis. I've already bought myself a
brown leopard print
one from Old Navy, but I'm excited to fill my closet with some different and versatile patterns. Check out some of my picks below.
1. Go ultra preppy in this
Letterman Cardigan
from Forever 21. Added bonus, it's in the season's hottest color, burgundy. Obviously, I love this look with jeans, but you can also pair it with a ruffled blouse and floral skirt for an uber-fifties inspired look.
2. This
Spacedyed Purl Knit Cardigan
also from Forever 21 looks like a super comfy blanket, which will be perfect for those frozen-to-the-bone days (unless you're fortunate to live somewhere that the temps don't fall below 60 degrees). I love how they're styled it with cream colored denim, but this can also look great with dark jeans, tall boots, and a fitted tee underneath. Think of it as "Equestrian Chic".
Another one of this season's hottest trends are spikes and studs. I'm sure you've seen them adorning everything from loafers to shoulders, but do you dare try the trend yourself? I have seen a ton of adorable heels, but I'm afraid to accidentally kick someone in front of me in class and puncture their foot! I think I'll keep them above the waist. Check out an easy way to incorporate them into your wardrobe, injury free!
Aren't those studs the perfect mix of naughty and nice?
Paisley d-Role Print Cropped Pants
|
Photo Opulence Floral Cropped Pants
I LOVE these printed pants. The colors and the patterns are absolutely perfect for Autumn- rich and extravagent. Lulu's hit the nail on the head by pairing these with a crisp white shirt. You want the pants to be the focus, so keep it simple with your top and your accessories. A bib necklace in a solid metal will work perfectly. Keep it understated and classy, and let the pants speak for themselves. A nude or complementary colored shoe will finish your look perfectly.
Soultry Romper-Wine
Rompers are usually viewed as a Summer outfit, but this gorgeous, long-sleeved romper will be perfect for Autumn. You can even pair it with tights when the air gets a slight chill. I am obsessed with the super deep v-neck and the long sleeves-so very 70's, right? I would leave a necklace out and instead accessorize with a fun cocktail ring and shoes. 
Strappy Suede Platforms-Green
|
Shimmering Ring
That's all I have for today, it's back to bed for this tired mama! We have an FRG (that's
F
amily
R
eadiness
G
roup for all you non-military readers) BBQ later on this afternoon, so I'll be posting my outfit later on! Have a wonderful Saturday, and make sure to soak up the last bit of Summer sun!
Happy Shopping!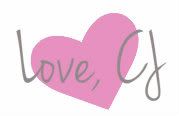 (Sorry about the crazy layout today, I'm back to using IE on my new laptop and pics don't really C&P as well, and some things need tweaking, I'll be on top of it next time!)